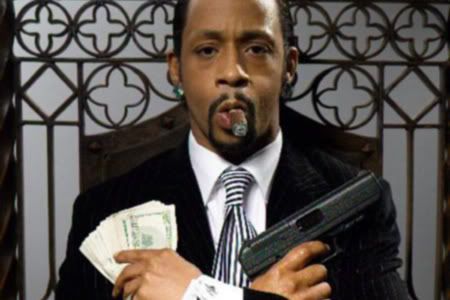 Since the taping of the BET awards in Atlanta over the weekend, rumors have been flying about why Katt Williams wasn't hosting the ceremony as planned. But according to the New York Daily News, the cat is out of the bag as insiders are claiming the comedian "pitched a serious hissy and walked off the show."
Sources are saying that Williams left the awards show set after an angry knock down, drag out with BET executives before the show was taped.
'Katt has become difficult now that he's a megastar," a source said to the Daily News. "He was very demanding during rehearsals. He really berated one female member of the production company. He launched into a verbal assault on her in front of other people. I mean, he read her the riot act. Then he left the set and said he wouldn't return unless she apologized. She wouldn't. BET and the production company backed her up. Katt wouldn't come back. Nobody was willing to budge."
"So the night before the show, they had no host. They were scrambling to find somebody. At 1 a.m., the night before the show, they called T-Pain. He agreed to do it, and started rehearsing the next morning for the show that evening."
As previously reported by Yo! Raps, BET tried to cover up the mishap by releasing a story about how Williams lost his hosting duties over a break dance competition with T-Pain.
At press time, they were declining to offer any further comment.
LMAO I've seen that break dancing rumor on like 5 other sites
Source