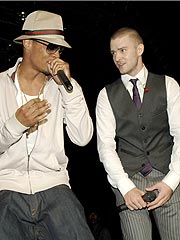 With the enormous success of his 2 singles "Whatever You Like" & "Live Ya Life" T.I. looks to keep the ball rolling with his next single "Dead and Gone" featuring Justin Timberlake.

The video shoot will start some time this month, T.I. admits it's going to take more than some flashy visuals to pull this one off. "It will require both of our utmost abilities. Both of us will need to bring all we got, both performance-wise and maybe some acting."

Next year T.I. will be heading to prison so I guess it makes sense to try and finish off the platinum album right.