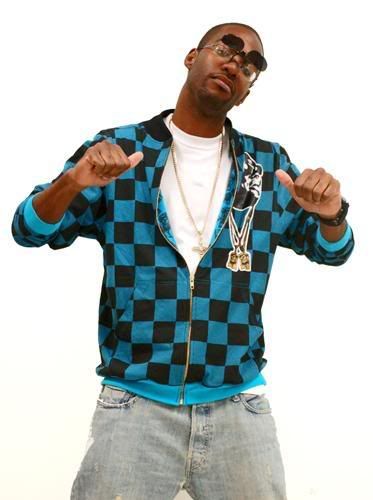 Via
XXL Mag
Since appearing in XXL's Freshman Class of '09 cover story, Bronx-bred rapper Mickey Factz has been doing big things, most recently partnering with Honda for a national campaign advertising their 2009 Accord.
Factz hit up XXLmag.com to talk about his commercial with the car company and how the deal came about. "People see that I'm a sensible character as far as an artist," he said. "The music that I make is inspiring to a lot of people. I'm not talking about driving in a Bentley or having crazy chains on. Everybody knows Honda is a sensible car for a sensible people. Most artists are portraying this lifestyle that they are ballin' out of control and most of the fans are [sensible] fans and they purchase regular stuff… and that's why they picked me."
In the ad Factz portrays a paralegal by day and by night he runs the biggest "hip-hop internet radio show in the country." "Honda serves as the sensible, everyday car for the everyday man, so you'll see Mickey Factz using the Honda to get to work and then you'll see Mickey Factz using the Honda to get to his radio show," he says of he clip. "The Honda plays the integral part in the commercial and in my life too."
Along with appearing in the commercial, the unsigned MC says his music will also be used. "I got paid for two services," he shared. "I got paid to be an actor in the commercial and I got paid for my music to be in the commercial. So that's two separate checks that I'm getting. I also get residuals on the commercial and if the commercial does well it gets extended. Right now it's on a 3-month trial period. It's a great situation and a great deal for me. It was a nice chunk of money."
According to Mickey the campaign –which includes a 30 second TV spot and 2 minute online commercial - will premiere on January 19th.
Along with the business opportunity, the rapper says fans can expect his upcoming debut, The Achievement, to drop shortly. While he is still not signed, he says the project will most likely be coming out on his own independent GFC New York label.