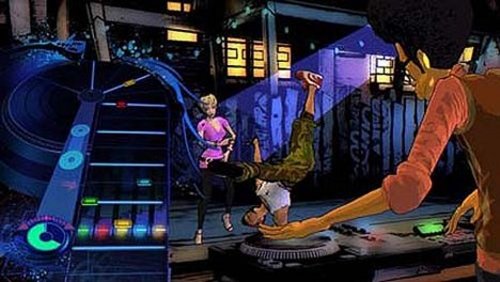 Theres a new game coming out previously called "DJ Hero" where you play a DJ and basically scratch songs, make music with a real turntable that comes with the game. Just recently some of the playlist was released. Featured songs are:
Flashing Lights -
Kanye West
Intergalactic -
Beastie Boys
Let's Get it Started -
The Black Eyed Peas
Slacker -
Tech N9ne
Don't Sweat the Technique -
Eric B. and Rakim.
You can also expect music from Run DMC, The Gorillaz, Nelly & More
Scratch: The Ultimate DJ will be out on next generation consoles in Summer 2009.